D'Event Factory provides you with a one-stop hub for all of your events needs.  We do not necessarily want to be the biggest. Nor do we have to be outrageously famous. We just want to be the best in what we do, and in the different genre of events.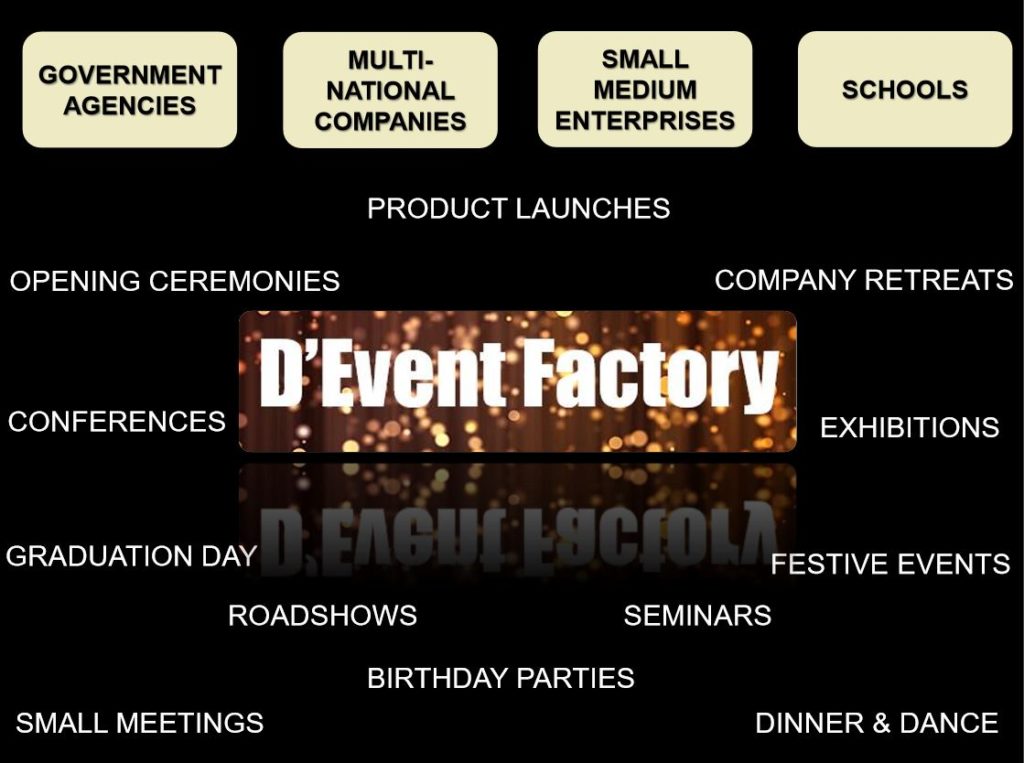 Although we are cost-effective and willing to meet your demands, we do not compromise on the quality of our equipment, or that of our service.
WE DO NOT JUST WORK FOR YOU, RATHER WE WORK WITH YOU.